Crunching deadlines, the Newgen way.
The Laws of Australia is Thomson Reuter's flagship product published in 36 volumes. Eminent legal professionals contribute 330 titles in this product, with at least five titles to be published every month, both online and in print. In all, a minimum of 1000 pages in a final, publishable state. To fast-track typesetting, we adopted a Word-based workflow where the key legal references and elements are already enriched in the Word file. Upon updating, all the changes are accepted in Word and the file is converted to a print-ready PDF with a click of a button. That's thrice the speed of traditional typesetting!
How to win authors and influence editors.
A leading legal publisher in the United States showed hesitation in handing over a very sensitive part of their business to Newgen. From a pilot project of five books to 100 products in a short course of time, the client and we have come a long way together. There are many aspects to this fruitful relationship. For one, there's respect and diplomacy on our part in working with every author. Our response is quick, sensitive and nuanced. Our emails, for instance, don't follow a template but are tailored to the author at hand. Above all, we win their trust and deliver when it matters.
Arabic isn't all Greek to us.
The BCDR International Arbitration Review, the journal of the Bahrain Chamber for Dispute Resolution, is a biannual journal with contributions in English and Arabic. The main challenge, obviously, is the typesetting of the Arabic articles. At Newgen, our ability to incorporate changes speedily, our immaculate proofreading and quality checks pass muster in any language.
Any format. Any challenge.
Provided in a handsome box format, the RED BOX®: Rules and Regulations of the Securities and Exchange Commission includes over 40 color-coded booklets ideal for carrying to client meetings. It provides quick access to all the U.S. securities acts and SEC regulations, rules, and key forms. Each classic format (binder or box) comes with a bi-monthly update service, which automatically integrates new sections and revises old ones accordingly. No more delays, gaps, or outdated documents.
This superbly organized primary reference tool presents a unique technical challenge because there are two print versions, a loose leaf and a boxed set of booklets, which are updated monthly in turn. Newgen developed all the formats simultaneously, with a spine XML created to avoid redundant manuscript preparation. This enables corrections in one format to be carried over to another seamlessly. End to end, the production cycle is a mere 15 days.
A curious side effect of COVID-19.
Foundations of Global Health and Human Rights was scheduled for release when the pandemic broke out. The authors were of the opinion that the book's subject area should reflect the new reality, and therefore content had to be updated. Moreover, the book had to be published before the US semester cycle. All this meant that Newgen rolled up its sleeves and got down to the task. We validated the changes carefully, streamlined the proofreading process and fast-tracked our production without compromise on quality. The end result: mission accomplished.
We do it all. Here's the proof.
Essays commemorating 50 years of legal education at UITM. Containing 14 select contributions on various aspects of Malaysian law, the book is worthy of its landmark timing. It's also a sterling example of Newgen's proficiency when it comes to publishing consultancy and project management, everything from cover design and legal editing to print and delivery – in a record time of two-and-a-half months.
Lessons from working with a high-profile author.
The Malaysian Guide to Advocacy by Fahri Azzat is an illuminating book for accomplished and novice lawyers alike. Newgen worked closely with the author and even collaborated in adding a new section and restructuring the book. Our agile project management ensured that the book was quickly commissioned and its special features stood out.
How a leading legal publisher got it done.
The annual edition of a legal publication is always a heavyweight. Especially when it's Blackstone's Civil Practice 2020 – the only major civil work to adopt a narrative approach based on the chronology of a claim. Written by a team of expert practitioners and academics, it provides authoritative analysis on the entire process of civil litigation. Besides covering specialist areas such as insolvency proceedings, sale of goods and human rights, the book features a quick-reference guide that's detailed and user-friendly.
Managing this comprehensive full-service volume involved a whopping 10,000 corrections across 2,500 pages. Newgen devised a unique workflow to tackle it. It meant seamless integration of content across the main text, appendices, index and tables – processed in batches, each with its own schedule. Newgen brought in consistency, increased efficiency and established effective coordination between multiple stakeholders. Both the print and electronic versions were issued in record time, done and delivered.
Newgen was entrusted with a high profile atlas of procedures in ophthalmic and oculofacial surgery. The project involved coordinating with over 100 contributors, managing three levels of review and handling chapter-level changes till the last minute. The book contains more than 1,700 detailed, professionally-rendered line drawings and photographs laid out in a fluid design. Creative and medical art specialists teamed up to create 4-color line art, mapping intricate details to printer-specific guidelines. Newgen provided end-to-end management of the production process with its trademark reliability.
The accessibility factor.
Keeping up with regulatory requirements, and making compliance documentation accessible to those with sensory disabilities, is a daunting task. At Newgen, we work closely with a translation company to help meet this challenge. To cite an example, we handled multi-language PDF remediation for over 40,000 pages in a mere 20 days. It involved seven input languages, including complex right-to-left Arabic and Farsi. Rigorous quality checks and file validation using tools like PAC3, JAWS and NVDA were carried out to ensure an error-free output. No wonder we continue to be a preferred partner for the client.
Meeting, and beating, deadlines.
A leading international university press sought to digitize nearly 5,000 academic titles, making it the single largest collection of books on their platform. It would give researchers access to vital content previously unavailable in an electronic format. Then came a nice little surprise. All of it had to be delivered within 45 days, with a weekly target of 1,000 titles starting from the third week.
Newgen got down to work, setting up two teams working in tandem to ensure a smooth delivery. Silk Evolve, our proprietary publishing technology, came in handy along with other conversion, workflow management and tracking tools. The process of automation helped increase our efficiency by a significant measure of 16%, enabling us to complete the entire volume of delivery a week ahead of schedule.
What's common to these books: The Gun Debate, Dangerous Crooked Scoundrels and Art Scents? Well, they were all produced using a unique workflow designed and implemented by Newgen. It came as an answer to the discomfiture of many authors when it comes to different review formats. The manuscript for most books is submitted in Word format, and so is the first step in the copy editing review by the author. But, the moment the content is typeset, the mode of review shifts to pdf files. Many authors are uncomfortable marking their changes and comments in pdf files and find this shift annoying.
Newgen devised a customizable MS Word-based workflow to handle the manuscript submission and copy-editing process. The proof generation process was automated, and a Word-based indexing and tabling process was formulated. Besides leading to a significant reduction in content errors, it enabled us to eliminate an entire round of review, gaining three weeks in time to market.
Ever since its introduction, the Word-based workflow has been seamlessly adopted by several authors. And around 90% of them have consistently voiced their approval.
By the who's who of the medical fraternity.
The Oxford Textbook of Medicine, Sixth Edition is acknowledged as the ultimate reference book in the world of medicine. To produce this 7,000-page volume, Newgen had to liaise with over 900 of the world's best clinicians and medical scientists. We navigated through content updates right up to the final stages and managed a high level of typesetting complexity with extensive display and design elements. From immaculate production to timely completion, it was just what the doctor ordered.
A coordination that might have been a nightmare.
Fifty State Construction Lien and Bond Law, 2020 Edition, as the name suggests, is an all-inclusive guide to lien and bond law in each state and territory of the United States. It provides authoritative and comprehensive coverage of statutes and analysis of key cases in each state, with valuable information on local requirements and procedures.
The project called for synthesis as well as speed. Newgen handled all the stages of this product, including developmental editing, copy editing, project management, proof corrections, final PDF and online process. The 'smart chart' used to compare the laws across the United States was also updated by Newgen as a value-add service to our client. A complex exercise, efficiently completed.
Editors' prayers answered.
For a bulky legal journal, an editor would typically spend an inordinate amount of time in searching the publisher's database for authorised citations. At Newgen, we thought of ways in which we could free up the editor's time for more productive tasks. In consultation with the development and copy editing teams, we decided to come up with an API tool that would do the copy editor's job.
First, the technical feasibility had to be checked and any security threat from the program countered. The client's editorial team in Australia was taken into confidence once the technical assessment was done. The resultant interface was tested and fine-tuned to eliminate any glitches.
Here's how the AI copy editor works. When an editor runs the program on an unedited manuscript, it identifies and fetches all the cases quoted in an article. It searches for every identified case on the database, picking up any authorised and media neutral citations. In their absence, the tool looks for second priority citations. If there is none available, the original citation from the author is retained. The program arranges the order of the citations as defined by the publisher and creates a report listing all the cases without the authorised and media neutral citations.
All this with the editor not lifting a finger.
Where cute characters live.
World Book is a renowned, global enterprise that promotes reading and learning among children of all ages. Newgen brought alive a value-based educational World Book title with 70 lovable character illustrations. These had to be set in 120 different scenes against 160 backgrounds. We prepared a list of notes detailing every action of the characters, with a special emphasis on facial expressions, and tailored the illustrations accordingly. The pose, the props, the environment were all developed in synch. We checked for continuity within each scene and devised a consistent colour scheme for the entire book. Newgen helped the publisher with analysis, planning, processing, design and review, completing the project in a short period of three weeks. By all accounts, scores of kids simply loved the book.
A leading academic publisher approached Newgen to develop a platform for managing their XML products that were received from vendors across the globe. They had engaged a handful of internal resources to verify, validate and distribute their products on their platform. The work being completely manual, it delayed the publication and the sales. On top of it, coordinating with vendors to manage the project and correct errors was proving to be an arduous task.
Newgen understood the issue at stake and developed a web-based XML portal that helped in faster file validation, while automation hastened the delivery process by correcting Schematron errors. The process of identifying faulty stocks and sending them back for correction, and the distribution and archival processes were fully automated. This project ticked all the boxes, helping the publisher save cost significantly. Delivery to the platform is as much as ten times faster now.
When structuring mergers and acquisitions, there's only one way to be sure that you've thought of all the tax and legal consequences: rely on Mergers, Acquisitions, and Buyouts by Martin D. Ginsburg, Jack S. Levin and Donald E. Rocap. It offers invaluable analysis and guidance, solutions to real-life business problems, and a plethora of checklists and flow charts. Updated with the latest legislation and rulings, this gold-standard resource is available as a five-volume print set, a bundle of print and CD-ROM editions, and as an online edition. Despite the scale of the project, Newgen executed it in just 20 working days. Tight deadlines? We're game.
Newgen produces over 1,500 books every month for a leading book distributor in the European market. As the books span various languages, and authors and editors are spread across the continent, it became imperative to establish a control mechanism for file transaction, quality certification and distribution.
Newgen devised Checkboard, a web-based online platform for facilitating complete tracking and certifying the product for launch. The system supports speedy delivery and quick quality check. From login to final delivery, every product can be tracked on a single page and the live status reviewed at any point in time.
It's one of our most effective solutions and a prime example of our automation capability.
The power behind the authority.
An authoritative guide to civil procedure, The White Book features the sources of law, supplemented by extensive expert commentary. More judges and lawyers turn to this guiding light than any other, both for the quality of advice it presents and for the latest version of rules.
Since 2016, Newgen has published multiple editions and volumes in Hong Kong, Singapore, Malaysia and the United Kingdom, tracking and certifying each title for launch. One might say we wrote the book on timely delivery.
The Almanac of the Federal Judiciary has built its considerable reputation by providing balanced and responsible judicial profiles. Newgen created a unique online database of all US federal judges, and all key bankruptcy and magistrate judges. This exhaustive compilation contains valuable, hard-to-find material on every federal trial judge and appellate judge in the US. Complete with biographical information and judgement evaluations, this go-to resource is updated and published online monthly.
It includes:
Each judge's academic and professional qualifications, experience on the bench, noteworthy rulings, and media coverage
Candid, revealing commentary by lawyers, based on first-hand experiences before their local federal judges
Helpful tips for your litigating team in shaping case strategy
Important insights into each judge's style, demeanour, knowledge, and management of courtroom proceedings
Continuing in-depth research, with semi-annual updates
Newgen handled the production of a marine encyclopaedia, creating 1,500 colourful and fascinating illustrations. They were developed with a keen eye for texture and depth, to reflect the vibrancy of marine life vividly and accurately.
Every author's dream team.
The Insolvency and Bankruptcy Code 2016 is a 511-page book with a detailed compilation of select judgments under the code, including an executive summary. Writing can be a lonely job, but Newgen ensured remarkable teamwork in its publication management. Through copy editing, typesetting and the critical proofreading process, we worked in tandem with the author, incorporating the desired changes and apprising him of updates on a regular basis. The date of publication arrived tamely, for the book was published well ahead of schedule.
Faster, better, and more economical.
One of the world's leading book distributors faced the problem of not getting validated e-files from publishers on time. They were receiving as many as 5,000 titles every week from various publishers and authors, with a significant part having validating issues like inconsistent entries, corrupted files and incorrect image resolution. Invariably, they were not able to clean up all files on the same day, leading to a delay in distribution of files.
Newgen developed a web portal that analyses the input e-files, fixes the wrong tags automatically and enables distribution much faster than a manual effort. Our ePub error fixing tool is practically a godsend. It fixes 90% of the titles automatically, validates and sends them back within two hours of receipt. The balance titles are filtered out for manual check, and returned to the distributor within 24 hours of receipt. This not only helps save cost but also quickens distribution and helps distributors increase their sales.
A cookbook is more than a guide. In its best form, it's an invitation to explore the hidden mysteries of flavours and aromas. Newgen handled the conversion of Cookbooks, Food & Wine with an addition of useful, interactive features. We enabled readers to navigate effortlessly through recipes, flip seamlessly between pages, conduct speedy search, watch video demonstrations, and follow links to recommended websites. Not surprisingly, our creation is one of the best-selling eBooks in the category.
Making travel easy and fun.
Frommer's Travel Guides have been a go-to resource for travellers and explorers, offering vital information and useful tips.
Newgen embarked on the path of converting Frommer's guides into eBooks. In addition to essential information, highlights and suggested itineraries, we devised a host of interactive features that make travel a breeze. These include integration with Google Maps, an offline option to jump between maps and reviews, seamless flipping, quick search capabilities, and embedded links to recommended websites.
We not only delivered the eBooks to various devices but also to the list of bestsellers on Amazon.
Expertise in multiple languages.
The rise of the digital landscape has led to a dramatic rise in eBook readership. More and more publishers are gravitating towards online publishing and also converting their existing pieces of content into digital versions. In line with the evolving trend, one of the leading aggregators approached Newgen for managing the conversion of nearly 4000+ books in Latin European and Russian languages.
For Newgen, this was only the first in a long line of successful projects involving multiple languages, leading us to enhance our conversion technology solutions to handle a variety of tongues. Our conversion engine utilises multiple dictionaries and decodes text across languages with minimal human intervention. It captures text as well as tags automatically. This helps in preserving the original print content and improves the fidelity of the eBooks. Over and above, we have dedicated language specialists to ensure accurate and error-free rendition.
Today, nearly 60% of our eBook conversion is in languages other than English, yielding results that are quick and precise.
Handling bulk volumes can be a publisher's nightmare. Input files need to be validated before they are taken up for production, and reported back within a short time. It's a critical and challenging task.
Fittingly enough, Newgen's solution is called Gatekeeper. It's a platform that downloads and checks files automatically, and employs PDF preflight to check structure, fonts and annotation. It enables real-time tracking of all jobs, with an option to raise and respond to queries, and automated emails for receipt and delivery. It also provides extensive PDF and ePub validation across images, hyperlinks, bookmarks and other essential factors.
Gatekeeper achieves validation of input and output files automatically, and takes on huge volumes effortlessly.
Pixel-perfect digital replicas.
Unlike novels that are free of images or graphics, children's comics lend themselves to a variety of interactive elements. Newgen converted comic titles of a leading UK publisher into fixed layout read-aloud eBooks. We took the rich imagery and elaborate layouts of the printed format and developed pixel-perfect digital replicas. Additionally, we built in a host of features like text search, text-to-speech, zoom, pan, animation and video. We brought alive the lively tales in a variety of formats demanded by the likes of Apple, Kindle, Google Play Books, Barnes & Noble, and Kobo.
Championing PubMed compliance.
Innovative digital formats come up in the publishing market regularly, forcing companies to be compliant and compatible with new platforms. One such challenge is the PubMed format, developed and maintained by the National Center of Biotechnology Information at the U.S. National Library for Medicine. The platform enables the distribution of various biomedical and dental PubMed journals, helping share valuable medical information.
Newgen has been associated with PMC XML conversion for over a decade. With highly efficient workflow engines and error-free reproduction, we have helped several publishers load their content onto the PMC platform and publish on time. We have even handled conversion of hand-scribbled content into digital formats with the support of experienced and proficient data processing experts. Our rich experience has emboldened us to support different industry verticals like healthcare, dentistry, nursing services and clinical services, regardless of the complexity involved. We know we'll get it right.
Saying it loud and clear.
Creating Read Aloud eBooks in a fixed layout ePub format involves perfect synchronisation of audio and text. The audio is designed to play when the text gets highlighted. Newgen took up ePub integration with elements of audio, video, puzzles and games for a set of 15 children's books, with the language of the titles that needed to be converted being Dutch.
It called for understanding, attentiveness and precision. Newgen ensured that the coordinates of every word were marked correctly. We incorporated additional features like letting the listener turn the soundtrack on or off at will. And even provided bookmarking, text search and zooming options, among others.
We not only delivered interactive eBooks with media-rich content and seamless navigation, but also made them compatible with a host of devices and eReaders like iBook, Readium and Kobo. And guess what? We did it all in a time span of 30 days.
Solutions for a distinct need.
In a typical journal workflow, the steps are designed to follow one after another until the articles are compiled into an issue. However, in this instance, the client followed the process of putting articles together directly as issues, similar to a book. This part-journal, part-book design presented several challenges: maintaining the repository of reviewed files over a period of time, monitoring completion of articles that form the issue, yet meeting deadlines with the final compiled version. Undaunted, Newgen customized a workflow that accommodated the peculiar requirements of the publisher in a smooth and efficient manner.
Preferably at the speed of lightning.
The world is heading to an extremely fast-paced content consumption model. The sooner the discoveries are presented to the scientific community, the greater the prestige associated with them.
Newgen champions the Pubkit solution, facilitating fast track progress and ensuring quick publication speeds. With Pubkit, the speed of a journal can be captured in real time as content gets published. Information that is critical to the academic community is delivered on time, and breakthroughs are announced fresh from the oven.
Digital content served hot.
Newgen is at the forefront of Event Based Publishing (EBP), delivering digital content instantaneously to customers, updated almost in real-time. By integrating modules of our editorial framework into our workflow management system, we ensure conformity with the publisher's house style. We also meet the required language standards by plugging in a module for language editing and we deliver structured and enriched content in a timely manner with our content processing scripts.
We provide our clients a positive user experience by moving complex work to the back-end, streamlining the process, and reducing manual intervention as well as the time to market. With the support of customized processes and tools, we ensure a seamless dispatch of legal content in real-time.
The twin weapons of planning and execution.
The client, none other than the world's largest university press, faced a quandary. They had awarded a contract to Newgen but their existing supplier failed to cooperate during the transition. So we were left with the unenviable task of creating 300 templates for 60 journals. All within 30 days.
Newgen rose to the occasion by working in multiple teams, each consisting of pre-editors, template engineers, paginators, quality control specialists and XML analysts, and headed by a single point of contact. Roping in offshore as well as onshore copy editing resources, we devised a smooth workflow to stay on top of the situation. The project was delivered without fuss – including a backlog of 3,000 articles that were made ready for publication.
Time compliance for a flagship product.
Across Australia, New Zealand, Singapore, Malaysia and Japan, Wolters Kluwer's Master Tax Guide is a voice of authority. Packed with tax rates, checklists, commentary and more, the guides are a must-have for accountants, tax lawyers, payroll officers and financial advisors.
Newgen continually updates both print and online versions through the year to ensure that tax professionals have the latest updates on hand. With a five-week turnaround time for changes in print and a 24-hour turnaround time for the online version, we are constantly on our toes. We transfer content updates to the XML using a specialised tool to speed up the processing time. Given that the regional tax guides are high revenue-generating products, punctuality is of the essence.
Creating order and disarray.
The problem facing the client was of data disarray – information was scattered across departments, without offering a unified view. Adding to the complexity, the process being followed did not allow for generic copy-paste workflow situations.
Newgen created an online portal, a Wiki page that integrated all the available details and provided a transparent and complete picture. It populated information that would otherwise need transmission through a stream of links from one contact to another. The Wiki houses different pockets of the account, everything from style guides and samples to schedules and new requirements. Now, the customer's treasury of information has an easy, one-click stop.
A visual metaphor of bonding.
Five women, once strangers, form a meaningful bond. In essence, that's the storyline of a self-published book for which Newgen was tasked with a bespoke cover design. A heart-breaking yet funny novel, it involves mixed emotions like empathy, strength, and the beauty of love. It is set in modern-day Georgia and tells a tale of friendship that blossoms over time.
Our art directors and visualizers sought to capture the mood of the book, be in tune with the genre, and reflect the aesthetic sensibilities of the intended reader. The award-winning cover design features five coffee mugs of different colours to symbolize the coming together of kindred spirits. Each mug is filled with black coffee, indicative of the things they share in their relationship. The choice of font and the setting of each word in a different size and format serve as a signpost that each character hails from a unique background.
The great outdoors, on your shelf.
There's nothing like a Falcon Guide to gear you up for the outdoors. It gives you reliable information on everything from hiking and camping to bike riding and rafting – where to go, how to get there and what activities to do. After 40 years of adventure, hundreds of books, thousands of maps, and countless trips into the wilderness, a Falcon Guide continues to feel as much at home on a coffee table as beaten in a backpack.
Newgen produced several complex Falcon Guides true to their heritage. It involved managing erratic author schedules (they were more likely to be in the wilderness than at their desks!) and ensuring a quick turnaround time in order to meet season-bound release dates. We fact-checked data, verified maps, ensured the content was in place for real-time applications, provided GPS coordinates for precise navigation, and even pinned local events and attractions for explorers on the move. With high-resolution photographs and an aesthetically pleasing design, Newgen brought alive the lure of the outdoors.
Content that's thousands of years old.
Newgen partnered with Yale University Press and the Posen Foundation to publish the multi-volume Posen Library of Jewish Culture and Civilization. Though some of the entries were previously published in English, others were newly commissioned translations. We had to be mindful of ancient writing styles and idiosyncrasies to stay true to the original meaning. There were multiple editors involved in this mammoth undertaking where each volume runs into over a thousand pages. Some volumes required transcribing hundreds of tear sheets, converting them into Word documents and inserting them into the correct location for the new material. This had to be achieved in conjunction with scores of paintings, drawings and photographs. It was gratifying to see this complex and extensive exercise result in beautifully edited, typeset and bound repositories of Jewish culture.
Brexit. History in the making.
With all the controversy and debate surrounding it, Brexit has been one of the most critical events of our times. Denis Macshane, UK's former Minister of State for Europe, shares his unique perspective in Brexit: How Britain will leave Europe. Published at record speed, the book involved frequent reprint updates to retain the topicality of this high-profile subject. Newgen provided a full-service workflow, including the services of an expert copy editor, to see it through. As per timetable.
Thinking scale? Think Newgen.
End-to-end legal publishing for 300 primary law products and 160 legislation products, with over 20,000 updates a year. That's Newgen at work. Our process involves content sourcing, news selection and writing (which is completed within two hours of sourcing!), and legal consolidation. Newgen's automated publishing platform helps produce flawless print and online publication.
Scientific Journals published with speed & precision.
A reputed scientific journal had to be published in real-time to ensure that the scientific community is up-to-date with the latest breakthroughs. Newgen developed a technology platform that provided seamless multiple workflows and solved the problem of tracking academic titles through a real-time tracking tool. Authors, journal managers, editors & publishers are all seamlessly integrated with this tool.
The heightened pleasure of travel.
Imagine an eBook at your fingertips, complete with all the information you need and offering useful tips as well. Newgen partnered with the popular Frommer's Travel Guides to create an interactive experience for those bitten by the travel bug. The features included integration with Google Maps link, an offline option to jump between maps and reviews, seamless flipping, quick search capabilities, and embedded links to recommended websites. How did anyone ever travel without this?
Let's hear it for this Persian language textbook.
Modern Persian, Elementary Level is a cutting-edge language textbook with a multitude of engaging speaking activities in each chapter. Newgen created a full-fledged companion website for it, with a complete audio dictionary, over 300 audio and video presentations, and a special appendix with classroom activity material for instructors. To bring alive this interactive experience, we hosted more than 800 rich-media files, linked every word in the dictionary to audio files, and devised a searchable audio dictionary. As one might say, a solution far from elementary.
The specialists for the job.
Clinical Infectious Diseases is a leading journal that publishes articles on a variety of subjects that are of interest to practitioners and researchers. The journal is frequently cited in multi-disciplinary medical circles, and the articles published enjoy international readership within days of submission. Newgen manages the content with meticulous efficiency and speed. We offer full-service management, accommodating multiple reviews, exclusive styles and niche preferences. One of the highlights of our services is the management of advertisements inserted into the issues. In addition to regular high volumes, the journal is also inclined to publish useful supplements every now and then. Subject to late requests from stakeholders and an extremely fastidious editorial office, the journal is one of the best examples of what we can do.
Bon travail, as they say in French.
The Dynamo French educational series is fully integrated with ActiveLearn, UK's no.1 digital learning service. With up-to-date cultural content, these books bring language learning to life with songs, poems, authentic texts and quizzes. Newgen was tasked with developing a multicomponent course that incorporates five richly-designed student books with accompanying teacher guides, various digital resources, workbooks, assessment content and supporting audio. Over a three-year journey, we worked right from content development through all the stages, including native French speaker checks, assessment testing and design. Newgen's well-crafted project management methodology came in handy, with its regular retrospectives, proactive risk management and a genuine commitment to continuous improvement. In all, we delivered over 4,000 print pages and 950 digital assets.
Aiding the wheels of learning.
A leading technical institute in the US that provides training in various automotive technologies decided to migrate one of their Adobe Flash e-learning modules to HTML5, as Flash is becoming obsolete. The project involved 25 courses, 24,000 screens and 6,000 animations.
Newgen performed a detailed analysis of the task on hand and prepared a project milestone. Our platform of choice was Articulate Storyline 360, a web authoring tool with built-in SCORM compliance capabilities and compatible with most learning management systems. After demonstrating a proof of concept, we went full steam ahead with the execution. While a project of this scale would typically take up a whole year, we successfully completed it in less than four months. A phenomenal speed that's possible only due to our agile planning and our ability to scale up on demand. No wonder the results drew kudos from the client.
All for the joy of learning.
Ladybird Readers offers graded ELT readers to help inspire a life-long love of reading in young learners. They are written specifically for children learning English as a foreign language.
Newgen managed the design and composition of a series of illustrated literacy readers for primary school children. Our responsibilities included commissioning authors, directing a team of artists, and developing cover designs. Our project managers directed every aspect of the titles from initial draft to signed-off content ready for press. Thanks to their unstinting efforts, we successfully handled the complete production for seventeen ELT readers and fourteen accompanying activity books.
At Newgen, we're proud to have contributed to the rapid growth and tremendous success of the popular series.
Oxford University Press is the world's largest university press. Since 1908, its Australia and New Zealand wing has operated as a microcosm of the worldwide organisation, publishing learning materials for primary, secondary and higher education students, plus an extensive range of dictionaries. They needed to produce a marketing sample for a prestigious conference, and had little time to do so. Enter Newgen. We reviewed the content and design, incorporated curriculum changes, and handled the production to a nicety. To speed up things, we deployed a quality control tool that auto-validates pages and proactively guides users to identify and rectify style inconsistencies. This helped us deliver a high quality output in time for the scheduled conference.
When the whole is greater than the sum of the parts.
Clarity and comprehension are always at the forefront of our design, especially with regard to complicated mathematical and scientific diagrams. This was very evident in our partnership with Cambridge University Press for creating interactive mathematics content for 5-14 programme textbooks. Newgen deciphered and transformed hundreds of graphs and figures into perfect designs and illustrated charts. Our main objective was to enhance the learning experience of students and foster a love for the challenging subject that's mathematics.
Twenty-three GCSE educational titles had to be aligned with recent updates, and made more accessible and comprehensible. From design and illustration to editorial, project management and accessibility services, Newgen provided the full spectrum of solutions. We delivered over 2,900 print pages accurately with customised workflows that were framed to accommodate evaluations and revisions. The end-to-end project was completed in just a month.
Pablo Kalmanovitz examines the origins of war and explores its contemporary relevance from a legal perspective. In The Laws of War in International Thought he reconstructs key moments in the intellectual history of the laws of war, from early modernity to nineteenth-century humanitarianism.
This ambitious title presented Newgen with an equally ambitious deadline. Newgen took on the challenge, managing over 35,000 changes and updates at the proof stage, validating corrections and minimizing the impact on cost and schedule. To the client's immense delight, the book hit the stands right on schedule.
Delivering a grade A performance.
Newgen assisted Pearson's International Schools team develop three digital A-level courses in Physics, Chemistry and Economics, each course containing 300 self-study lessons and specifically designed for full-time online learning. Our project managers oversaw the entire process, identifying areas of improvement and mitigating risk. Having successfully handled the end-to-end project, we have a new task on hand for the next year – deliver over 7,000 screens of content in the same innovative manner.
Because teachers deserve our best support.
Newgen helped Pearson deliver a wealth of resources for teachers as a part of its Centres of Excellence programme in Mathematics. We provided a gamut of services, including editorial development, design and illustration, project management and accessibility. The project focussed on streamlining the workflow for extremely flexible and efficient delivery. We built a committed and flexible team able to turn around quality work quickly, and our specialist resources provided the expert subject knowledge required. To our immense delight, the client termed the final lessons fantastic.
Overcoming the challenges of online teaching.
While online classes help teachers deliver lessons safely, there are other issues involved. Keeping students engaged and motivated, assessing and providing feedback, all of it becomes crucial. Newgen helped tackle these concerns in its important project for Pearson. It involved designing a new course for the UK market and reversioning three courses originally developed in the US. In building an online platform and updating video content, we reviewed the existing material and ran editorial checks to ensure appropriacy for the UK market. With deft changes in script and voice-over, we made the transition seamless.
Newgen worked with a leading educational publisher to produce a comprehensive suite of ESL learning materials for primary and secondary students. The project involved managing all the audio components across the series, ensuring they matched the corresponding print components precisely. The Newgen team created the script in close collaboration with the authors. We also ensured that changes indicated by various stakeholders were integrated into the script. Sourcing specialist suppliers, we managed the entire recording and editing process to deliver a high-quality audio production, in line with the client's schedule.
A series of study guides in healthcare had to be adapted to other fields like education, social work and policing, without having to create the content all over again. Newgen sourced the content from a core XML repository and converted it into Word so that authors and editors could work in a familiar environment. We redesigned the workflow to provide for agility and put additional editorial checks in place. Through constant liaison with the authors and the publisher, we delivered the content across subject areas – with the Newgen stamp of timeliness and quality.
One of the well-known university presses in US hosts some of the most renowned academic collections. Over 100 titles had to be scanned and converted into digital formats. As the scanning had to be done on US soil as per Newgen's terms of contract, our dedicated center in Texas scanned each page diligently and transferred the data for a thorough check and conversion into PDF and ePub formats. Despite the lockdown necessitated by COVID-19, we delivered the project efficiently and accurately.
With clinical efficiency.
The Mayo Clinic is a non-profit American academic medical center focused on integrated health care, education, and research. Publishing 30+ books for this renowned organization was a prestigious project for Newgen. The challenge involved managing extensive updates and multiple reviews, in addition to typesetting and design complexities. For instance, we had to produce four-colour books with several figures, tables, boxes, and videos. We created a typeset sample for every title, planned an extensive batch-wise schedule, and designed a workflow that incorporated updates right up to the last minute. We managed the entire process so smoothly that we continue to be Mayo Clinic's premier choice when it comes to book production.
International travel during times of health crises.
The Centers for Disease Control and Prevention is the national public health agency of the United States. It publishes the Yellow Book (a health-related guide for international travellers) once in two years. This global resource for health professionals is well known for its accurate and up-to-date compilation of the US government's latest health guidelines related to international travel, including vaccination and precautionary measures.
The CDC Yellow Book is a complex 500+ page compilation with extensive maps, tables, figures, and charts. Newgen devised and managed a consistent, custom workflow across each edition for typesetting, art, XML, manufacturing and project management. There were multiple rounds of review with extended review periods at every stage. Newgen handled the rollout to perfection, accommodating extensive updates until the final stages of production.
Like one of Cary Grant's famous movie titles, this definitive account of his life is an unforgettable read. Newgen was tasked with completing the production of Cary Grant, The Making Of A Hollywood Legend in less than two months. We optimised the review system to create a quick turnaround, and created a customised workflow to boost efficiency. The book, like his stellar performances, proved to be a hit.
A Christmas gift, so to speak.
Newgen took up the second edition of Fed Power with the deadline of a month for completion. If this weren't challenging, Christmas holidays were round the corner. Sure enough, we pulled out all the stops. We fast-tracked the review process, ensured regular status updates, and achieved the delivery a day ahead of schedule, much to the delight of our client.
The Archbold 2020 edition, undeterred by the lockdown.
Archbold has established a reputation for being an authority on criminal law since 1822. However, 2020 was different. A pandemic was running amok and a lockdown was in place. Yet the book had to be released. The Newgen team had less than a month to edit, typeset, create indexes and conduct internal and external reviews. We set up processes worthy of the crisis on hand. With timely status reviews, chapter-wise processing and ceaseless quality checks, we ensured a smooth rollout.
A celebration of diversity.
A report published in 2020 exposed the ways that authors from particular racial and ethnic backgrounds were marginalized and disadvantaged in the UK publishing industry. Over 100 people working in the publishing industry were interviewed, including authors, agents, publishers, editors and festival curators. The team at Newgen was tasked with converting this report into a booklet in time for the event 'Rethinking Diversity Week'. The only hitch: we had less than a month to collate content, design and deliver the book. And we did.
500,000 pages. Converted in six weeks flat.
Loose leaf services are used widely in areas of law that deal with frequent regulatory changes. Typically contained in ring binders, they are published monthly or even weekly in order to be up to date.
Newgen undertook the conversion of a leading legal, tax and accounting company's loose leaf books. We discovered that the source files were a mix of image-based pages, not fairly straightforward to convert. Additionally, we had to collect the latest version input from the company's depository before planning the production.
We devoted our energies to delivering a high level of accuracy. We matched the printed version layout with enriched features, included reference links, captured footnotes with a pop-up feature using Java script, followed a semantic coding structure, and retained the exact print version page layout for the eBook.
In short, Newgen met the twin challenges of high quality and a tight deadline, yet again.
Zero bottleneck, zero error.
Working on Ladybird early learning books meant getting accustomed to an established brand and design concept. We had to align ourselves with the client's requirements as they were new to the packaging process. The team at Newgen did what it does best – take an intensely collaborative approach. To ease the process, designs were developed carefully with built-in QA checks, and corrections were incorporated immediately. With an efficient workflow and review pattern, Newgen delivered error-free design. So much so that we have been approached to produce new online and audio resources. Good work does reap its rewards.
Cutting cost without cutting corners.
Brill, a renowned academic publisher, sought to enlist a preferred vendor that would handle huge volumes of production while adhering to their tight budget specifications. Newgen stepped in with customary resolve, introducing a technical solution that used a Word-based workflow to ease the process of collaboration and seamlessly integrate changes and updates. Not only did we achieve a cost-effective solution but also sealed the project in good time.
Customised workflow created for an academic project.
Designing a systematic workflow, proper scheduling, effective communication and attention to detail helped us rebuild the entire process with accurate updates and monitoring, thereby meeting the author's expectation. Using Pubkit, feedback from all the stakeholders were incorporated diligently. Proactive project planning and timely delivery of high-standard output impressed the client leaving them happy with our service.
Primary source conversion becomes a key aspect when court judgements and releases issued by government bodies are converted into XML and published online instantly. The conventional process was to manually style the documents and convert them into XML, a method that's time consuming and prone to errors.
Newgen's solution involved studying the structure of the judgments published by each court, identifying a consistent pattern and bucketing them for conversion. To make the conversion swift and have the XML published on the fly, we developed the Smart Conversion tool. It enabled real-time publishing of judgments, with conversion from Word to XML in a matter of seconds.
Harrow School offers a full-time online learning curriculum for the K-12 segment. Their brief to Newgen was to develop compelling digital content, across 900 lessons and 7,200 screens. Newgen put together a dedicated team of specialists in publishing, content and digital technology for creating the e-learning books. Utilising onshore as well as offshore services, we designed high quality interactive and assessment content, integrating a range of digital platforms ( Learnosity, Connexus and stand-alone HTML5 ). This innovative digital-first project helped the school's online programme go from strength to strength.
Nothing arbitrary about this.
Russian Arbitration Law and Practice is a seminal book by the acclaimed legal mind Oda Hiroshi. A stickler for precision, the author called for several updates at every stage of the project. Newgen didn't disappoint. He was treated to the thorough and hassle-free publishing process that's the Newgen trademark.
Newgen delivered high quality typesetting for an academic book meant for mathematics students of different grades. This project for Cambridge University Press demanded a sharp focus on geometric artworks, incorporating measurement units and various formulae. Meticulous typesetting and dynamic project management enabled us to carry out textual updates and layout changes till the final stage of production, leading to deep customer satisfaction.
The tough job of satisfying lawyers as well as accountants.
Newgen took on a prestigious collaborative project and commissioned 21 legal and 15 accountancy stalwarts to see it through. It took skilled project management, efficient coordination and continuous monitoring to bring out this market-leading guide. Meeting the parameters of time, cost and flawless execution.
Newgen worked in close collaboration with Malaysia's acknowledged constitutional law expert, Shad Saleem Faruqi, in bringing out this valuable book. From the beginning we were clear that it had to be authoritative as well as easy for the layman to understand. Accordingly, we spent several hours in discussion and analysis to craft a reader-friendly guide to the functioning of the Constitution.
The project entailed handling of 33 loose leaf updates a year, with the format acting as a complete guide for regular updates, forms, checklists and guidelines pertaining to company secretarial practice. Maintaining constant coordination with the internal teams, Newgen speeded up the review process with the authors and editors to ensure timely delivery. The secret of success lay in consistency and efficiency.
When innovative features did the trick.
Malaysia's new Companies Act replaced a statute that had been in force for over 50 years, giving rise to an urgent need for a guide that would help understand its impact. Leveraging Newgen's strong relationship with the author, we commissioned a book that would help navigate the transition to the new rules. We designed innovative features like "Points to Ponder" that covered potential implementation difficulties, and a "Comparative Table" that matched provisions of the old Act with the new. Timeliness and clarity – Newgen's solution had it all.
A leading medical publisher approached Newgen with a demanding requirement: create over 100 medical illustrations within three weeks! The figures had to be anatomically perfect, not to mention aesthetically appropriate. Newgen put together a team of professional artists and subject matter experts to handle the intricacies of the medical illustrations. We made use of advanced drawing tools and techniques for precise rendition of layers and angles. Our objective was to enable readers to grasp important details at a mere glance, rather than having to read chunks of text. Doing it within the stipulated time was indeed an achievement.
Newgen hits the ground running.
An entire set of books had to be published in time for a new law course that was scheduled to begin shortly. The challenge was great because one of the books had to be rewritten and fast-tracked into production. Newgen managed all aspects of production, including design creation, copy-editing, typesetting, proofreading, indexing, creating tables of legislation and ebooks. It not only took planning but also a great deal of flexibility to coordinate the publishing of multiple titles. Needless to say, we did it.
The challenge of complexity.
Newgen handled the production of a 3600-page new-edition book from Thomson Reuters' Hong Kong division featuring a list of over 6,300 cases. Unlike the previous edition, the cases had to be sorted by jurisdiction, in addition to being updated. Rather than a case-by-case approach, we created a mini database for each jurisdiction, matching every report series with the table of cases. This helped us create clusters of case citations with similar report series, which were then assigned the appropriate jurisdiction. Once this was done and the cases were grouped together, the cases within each jurisdiction were sorted in alphabetical order. No doubt a laborious task, but one that achieved the desired results.
Not just typesetting. Perfect glossing.
Language Learning in Children Who Are Deaf and Hard of Hearing is a book that uses a special feature called glossing, which is a written format of the American sign language. It is introduced in place of words, so readers can understand the text. Glossing has to be added at specific words in sentences, and at specific locations in words. There is no room for error.
Newgen undertook the task with meticulous attention to detail, ensuring that each location of glossing was in perfect position and alignment. At the end of the project, the client had only one word to say: Excellent!
The world's leading publishers work with Newgen
We create smart publishing solutions with our content,
process and technological capabilities.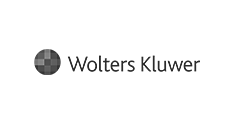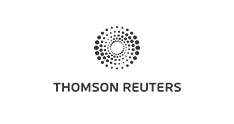 Our Platforms
We challenge the traditional model of publishing services through our platforms.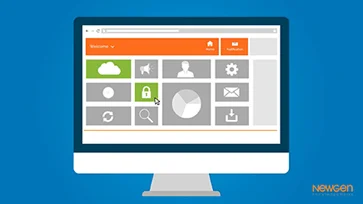 PubKit
Workflow Management
Streamline your workflow to seamlessly track all your content through the production process.
Digital Distribution
Amplify and monitor content across platforms and channels through a comprehensive dashboard.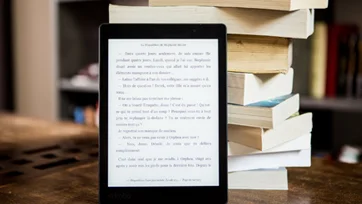 SilkEvolve
Conversion Platform
Automate the process of print-to-EPUB conversion through a reflowable eBook conversion platform.
Global Presence
Operating through a secure borderless workspace for our clients across the globe makes us ready for the new normal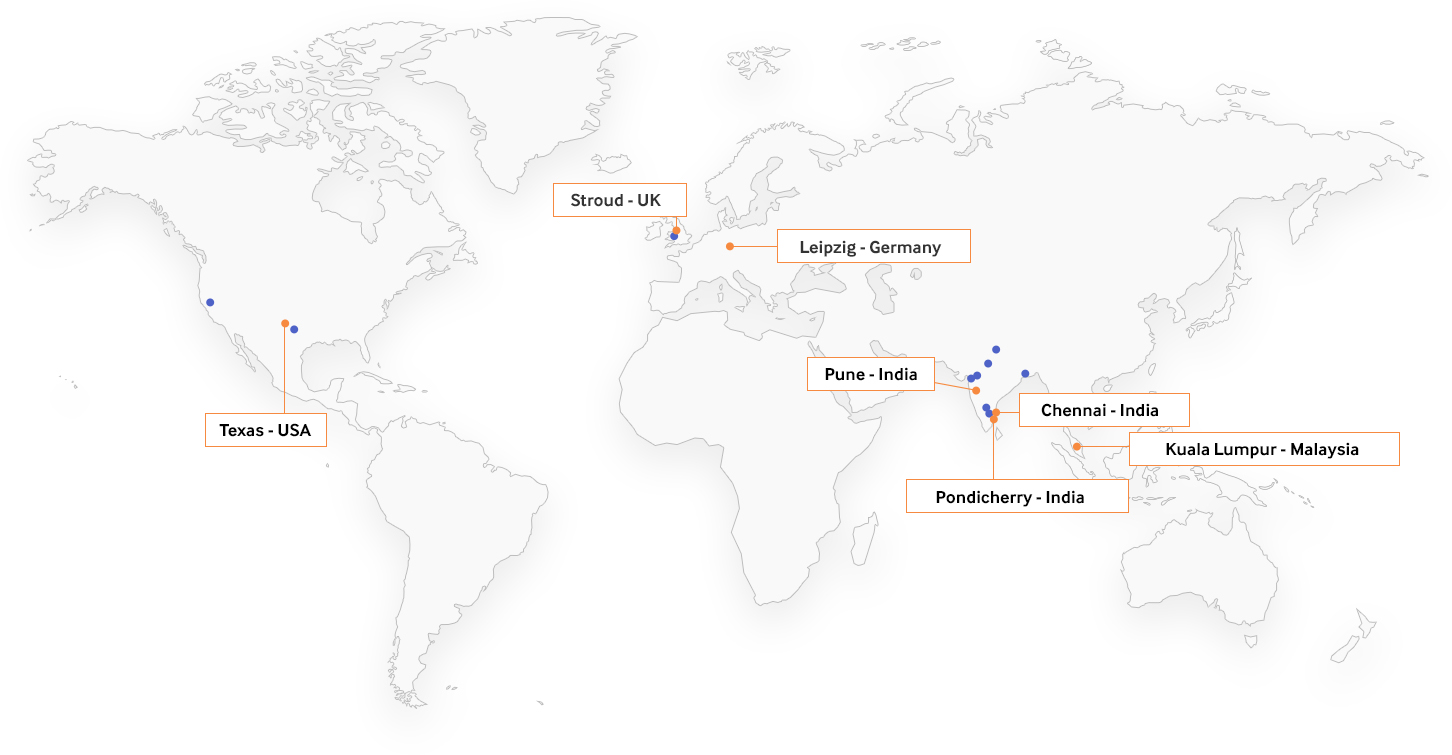 Meet the Team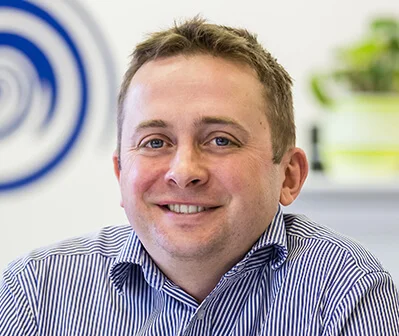 jo bottrill
MD, Newgen UK
Having worked with publishers across the areas of academic, trade and education, Jo Botrill now manages everything from commissioning to print. Prior to working with Newgen, Jo worked with Cambridge University Press, Taylor & Francis and Macmillan, managing a range of content types and workflows.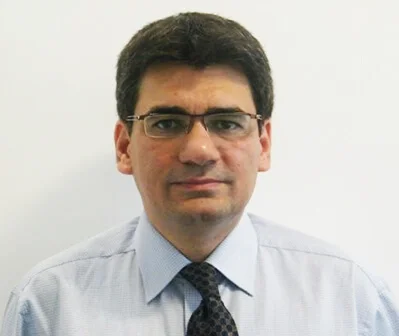 A veteran in sales and business development, Karan Malhotra has over 22 years of experience in legal process outsourcing, legal content and workflow management, intellectual property and more. Prior to Newgen, Karan has managed a portfolio of onshore and offshore projects and processes in US, India, Mexico and China with a team size of 500+ at Thomson Reuters, Exela Technologies and Lason to name a few.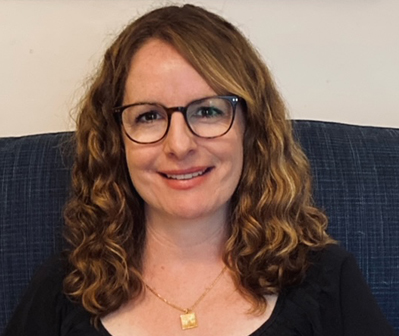 Samantha Town
Business Development & Account Director
Having worked in publishing for over two decades – within publishing houses and for publishing services suppliers – Sam has a rounded understanding of the industry and enjoys building successful partnerships between Newgen and its clients. Coming from a predominately production editorial background, Sam is enthusiastic about everything from identifying workflow efficiencies to ensuring we're providing the best service to authors and editors.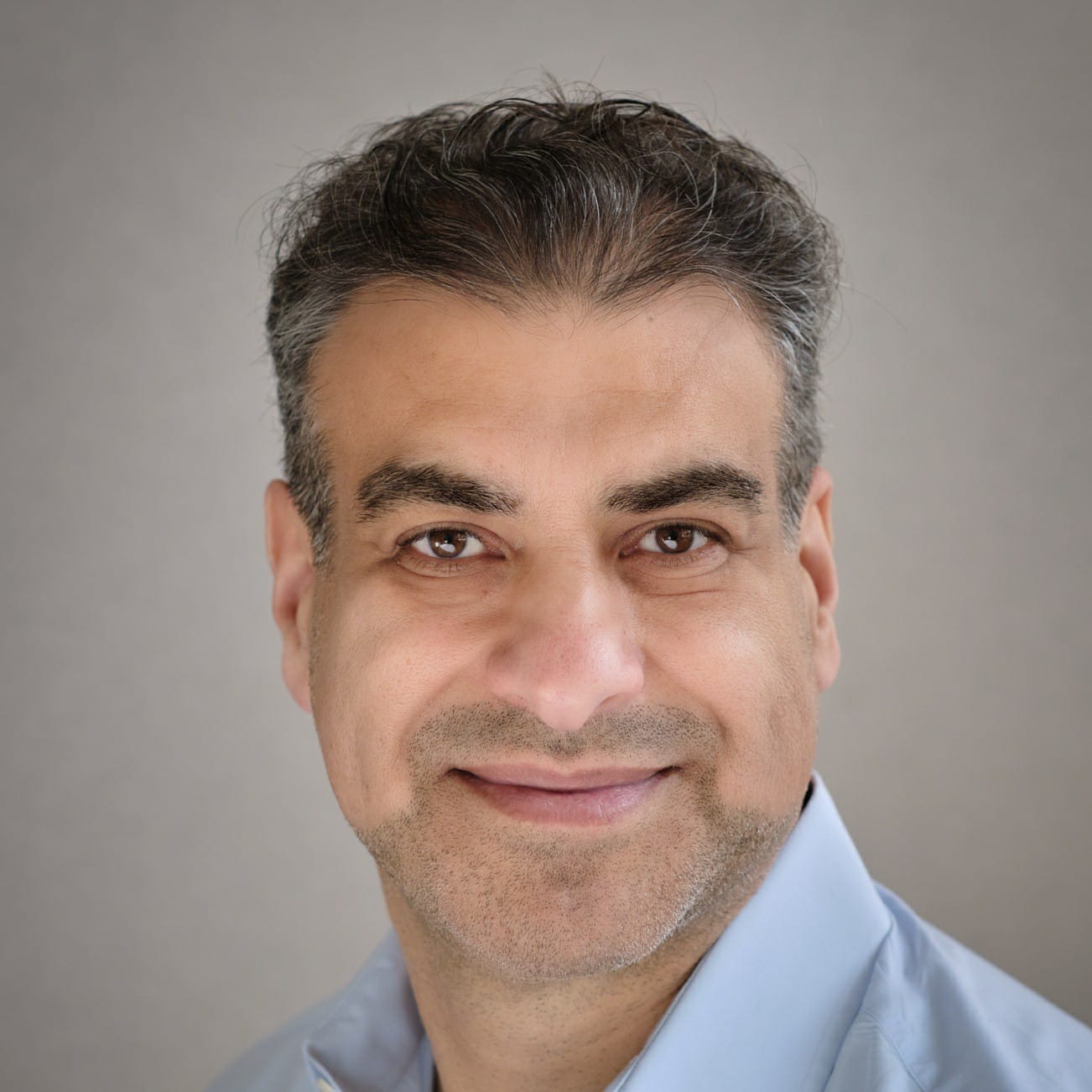 Will Awad
Director - Digital Accessibility & Publishing Solutions
Will is an experienced professional, with a history of working in the information technology and publishing services industry like Thomson Reuters, OUP, Justis. He guides our accessibility projects and helps with conforming our client's projects with usability and accessibility requirements of Section 508 of the Rehabilitation Act and American with Disability Act and Web Content Accessibility Guidelines (WCAG) 2.1. He holds a bachelor degree in law and a master in international law.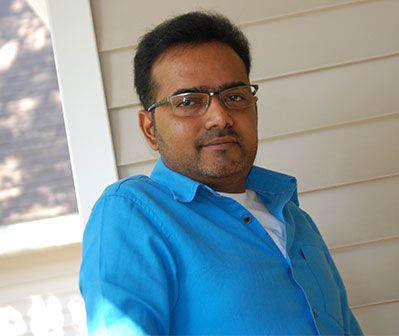 Girish Sundaram
VP, Sales
Driven by a passion to meet people and build long-term relationships, Girish has been in customer-facing roles for over two decades. As a consultant in the areas of localization, education, technology and publishing services, he has partnered many prominent organizations in the US, UK and Europe. Girish joined Newgen back in 2010 and has been a key player since then, managing account relationships and international sales for Newgen's strategic business units.