Our Services
We deliver every kind of service, whether Treatise, Primary Source or Legislative. Name it, and it'll be done the way you want it.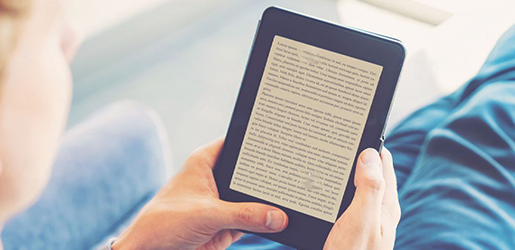 Content Production
XML

Composition

Epub

Smart PDF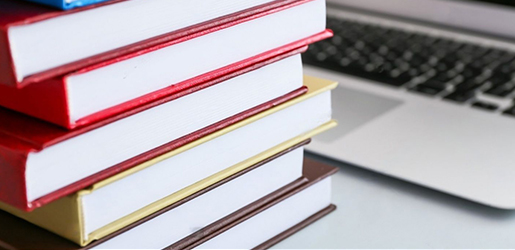 Content Distribution
Online

Print / Manufacturing Services

Cloud-Based Solutions

Sales & Marketing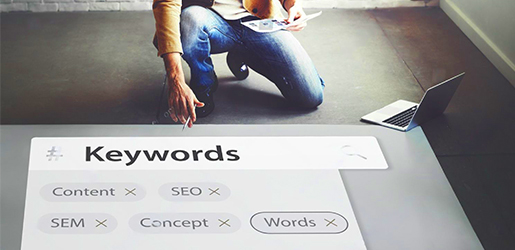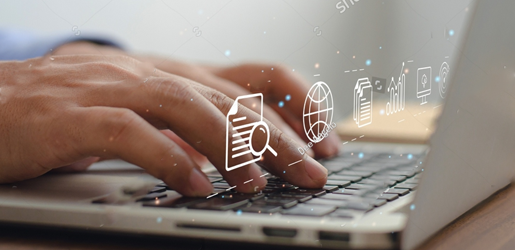 Content Creation
News Mining & Sourcing

Create News Items

Create Explanations & Annos

Abstracts & Headnotes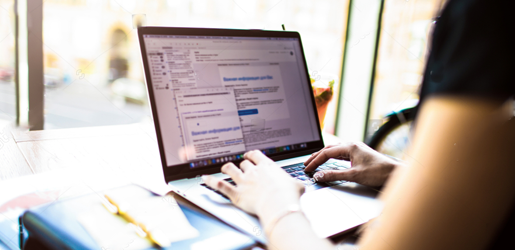 Content Management
Developmental Editing

Project Management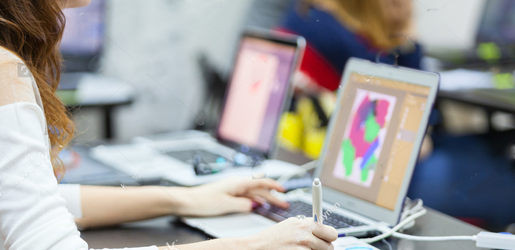 Content Enhancement
Copy Editing

Proofreading & Endmatter

Illustration & Design

Metadata Capture
How a leading legal publisher got it done.
The annual edition of a legal publication is always a heavyweight. Especially when it's Blackstone's Civil Practice 2020 – the only major civil work to adopt a narrative approach based on the chronology of a claim. Written by a team of expert practitioners and academics, it provides authoritative analysis on the entire process of civil litigation. Besides covering specialist areas such as insolvency proceedings, sale of goods and human rights, the book features a quick-reference guide that's detailed and user-friendly.
Managing this comprehensive full-service volume involved a whopping 10,000 corrections across 2,500 pages. Newgen devised a unique workflow to tackle it. It meant seamless integration of content across the main text, appendices, index and tables – processed in batches, each with its own schedule. Newgen brought in consistency, increased efficiency and established effective coordination between multiple stakeholders. Both the print and electronic versions were issued in record time, done and delivered.
A coordination that might have been a nightmare.
Fifty State Construction Lien and Bond Law, 2020 Edition, as the name suggests, is an all-inclusive guide to lien and bond law in each state and territory of the United States. It provides authoritative and comprehensive coverage of statutes and analysis of key cases in each state, with valuable information on local requirements and procedures.
The project called for synthesis as well as speed. Newgen handled all the stages of this product, including developmental editing, copy editing, project management, proof corrections, final PDF and online process. The 'smart chart' used to compare the laws across the United States was also updated by Newgen as a value-add service to our client. A complex exercise, efficiently completed.
Editors' prayers answered.
For a bulky legal journal, an editor would typically spend an inordinate amount of time in searching the publisher's database for authorised citations. At Newgen, we thought of ways in which we could free up the editor's time for more productive tasks. In consultation with the development and copy editing teams, we decided to come up with an API tool that would do the copy editor's job.
First, the technical feasibility had to be checked and any security threat from the program countered. The client's editorial team in Australia was taken into confidence once the technical assessment was done. The resultant interface was tested and fine-tuned to eliminate any glitches.
Here's how the AI copy editor works. When an editor runs the program on an unedited manuscript, it identifies and fetches all the cases quoted in an article. It searches for every identified case on the database, picking up any authorised and media neutral citations. In their absence, the tool looks for second priority citations. If there is none available, the original citation from the author is retained. The program arranges the order of the citations as defined by the publisher and creates a report listing all the cases without the authorised and media neutral citations.
All this with the editor not lifting a finger.
Any format. Any challenge.
Provided in a handsome box format, the RED BOX®: Rules and Regulations of the Securities and Exchange Commission includes over 40 color-coded booklets ideal for carrying to client meetings. It provides quick access to all the U.S. securities acts and SEC regulations, rules, and key forms. Each classic format (binder or box) comes with a bi-monthly update service, which automatically integrates new sections and revises old ones accordingly. No more delays, gaps, or outdated documents.
This superbly organized primary reference tool presents a unique technical challenge because there are two print versions, a loose leaf and a boxed set of booklets, which are updated monthly in turn. Newgen developed all the formats simultaneously, with a spine XML created to avoid redundant manuscript preparation. This enables corrections in one format to be carried over to another seamlessly. End to end, the production cycle is a mere 15 days.
When structuring mergers and acquisitions, there's only one way to be sure that you've thought of all the tax and legal consequences: rely on Mergers, Acquisitions, and Buyouts by Martin D. Ginsburg, Jack S. Levin and Donald E. Rocap. It offers invaluable analysis and guidance, solutions to real-life business problems, and a plethora of checklists and flow charts. Updated with the latest legislation and rulings, this gold-standard resource is available as a five-volume print set, a bundle of print and CD-ROM editions, and as an online edition. Despite the scale of the project, Newgen executed it in just 20 working days. Tight deadlines? We're game.
The power behind the authority.
An authoritative guide to civil procedure, The White Book features the sources of law, supplemented by extensive expert commentary. More judges and lawyers turn to this guiding light than any other, both for the quality of advice it presents and for the latest version of rules.
Since 2016, Newgen has published multiple editions and volumes in Hong Kong, Singapore, Malaysia and the United Kingdom, tracking and certifying each title for launch. One might say we wrote the book on timely delivery.
The Almanac of the Federal Judiciary has built its considerable reputation by providing balanced and responsible judicial profiles. Newgen created a unique online database of all US federal judges, and all key bankruptcy and magistrate judges. This exhaustive compilation contains valuable, hard-to-find material on every federal trial judge and appellate judge in the US. Complete with biographical information and judgement evaluations, this go-to resource is updated and published online monthly.
It includes:
Each judge's academic and professional qualifications, experience on the bench, noteworthy rulings, and media coverage
Candid, revealing commentary by lawyers, based on first-hand experiences before their local federal judges
Helpful tips for your litigating team in shaping case strategy
Important insights into each judge's style, demeanour, knowledge, and management of courtroom proceedings
Continuing in-depth research, with semi-annual updates
Every author's dream team.
The Insolvency and Bankruptcy Code 2016 is a 511-page book with a detailed compilation of select judgments under the code, including an executive summary. Writing can be a lonely job, but Newgen ensured remarkable teamwork in its publication management. Through copy editing, typesetting and the critical proofreading process, we worked in tandem with the author, incorporating the desired changes and apprising him of updates on a regular basis. The date of publication arrived tamely, for the book was published well ahead of schedule.
Thinking scale? Think Newgen.
End-to-end legal publishing for 300 primary law products and 160 legislation products, with over 20,000 updates a year. That's Newgen at work. Our process involves content sourcing, news selection and writing (which is completed within two hours of sourcing!), and legal consolidation. Newgen's automated publishing platform helps produce flawless print and online publication.
Pablo Kalmanovitz examines the origins of war and explores its contemporary relevance from a legal perspective. In The Laws of War in International Thought he reconstructs key moments in the intellectual history of the laws of war, from early modernity to nineteenth-century humanitarianism.
This ambitious title presented Newgen with an equally ambitious deadline. Newgen took on the challenge, managing over 35,000 changes and updates at the proof stage, validating corrections and minimizing the impact on cost and schedule. To the client's immense delight, the book hit the stands right on schedule.
The Archbold 2020 edition, undeterred by the lockdown.
Archbold has established a reputation for being an authority on criminal law since 1822. However, 2020 was different. A pandemic was running amok and a lockdown was in place. Yet the book had to be released. The Newgen team had less than a month to edit, typeset, create indexes and conduct internal and external reviews. We set up processes worthy of the crisis on hand. With timely status reviews, chapter-wise processing and ceaseless quality checks, we ensured a smooth rollout.
500,000 pages. Converted in six weeks flat.
Loose leaf services are used widely in areas of law that deal with frequent regulatory changes. Typically contained in ring binders, they are published monthly or even weekly in order to be up to date.
Newgen undertook the conversion of a leading legal, tax and accounting company's loose leaf books. We discovered that the source files were a mix of image-based pages, not fairly straightforward to convert. Additionally, we had to collect the latest version input from the company's depository before planning the production.
We devoted our energies to delivering a high level of accuracy. We matched the printed version layout with enriched features, included reference links, captured footnotes with a pop-up feature using Java script, followed a semantic coding structure, and retained the exact print version page layout for the eBook.
In short, Newgen met the twin challenges of high quality and a tight deadline, yet again.
Nothing arbitrary about this.
Russian Arbitration Law and Practice is a seminal book by the acclaimed legal mind Oda Hiroshi. A stickler for precision, the author called for several updates at every stage of the project. Newgen didn't disappoint. He was treated to the thorough and hassle-free publishing process that's the Newgen trademark.
The tough job of satisfying lawyers as well as accountants.
Newgen took on a prestigious collaborative project and commissioned 21 legal and 15 accountancy stalwarts to see it through. It took skilled project management, efficient coordination and continuous monitoring to bring out this market-leading guide. Meeting the parameters of time, cost and flawless execution.
Newgen worked in close collaboration with Malaysia's acknowledged constitutional law expert, Shad Saleem Faruqi, in bringing out this valuable book. From the beginning we were clear that it had to be authoritative as well as easy for the layman to understand. Accordingly, we spent several hours in discussion and analysis to craft a reader-friendly guide to the functioning of the Constitution.
The project entailed handling of 33 loose leaf updates a year, with the format acting as a complete guide for regular updates, forms, checklists and guidelines pertaining to company secretarial practice. Maintaining constant coordination with the internal teams, Newgen speeded up the review process with the authors and editors to ensure timely delivery. The secret of success lay in consistency and efficiency.
When innovative features did the trick.
Malaysia's new Companies Act replaced a statute that had been in force for over 50 years, giving rise to an urgent need for a guide that would help understand its impact. Leveraging Newgen's strong relationship with the author, we commissioned a book that would help navigate the transition to the new rules. We designed innovative features like "Points to Ponder" that covered potential implementation difficulties, and a "Comparative Table" that matched provisions of the old Act with the new. Timeliness and clarity – Newgen's solution had it all.
Newgen hits the ground running.
An entire set of books had to be published in time for a new law course that was scheduled to begin shortly. The challenge was great because one of the books had to be rewritten and fast-tracked into production. Newgen managed all aspects of production, including design creation, copy-editing, typesetting, proofreading, indexing, creating tables of legislation and ebooks. It not only took planning but also a great deal of flexibility to coordinate the publishing of multiple titles. Needless to say, we did it.
The challenge of complexity.
Newgen handled the production of a 3600-page new-edition book from Thomson Reuters' Hong Kong division featuring a list of over 6,300 cases. Unlike the previous edition, the cases had to be sorted by jurisdiction, in addition to being updated. Rather than a case-by-case approach, we created a mini database for each jurisdiction, matching every report series with the table of cases. This helped us create clusters of case citations with similar report series, which were then assigned the appropriate jurisdiction. Once this was done and the cases were grouped together, the cases within each jurisdiction were sorted in alphabetical order. No doubt a laborious task, but one that achieved the desired results.
Crunching deadlines, the Newgen way.
The Laws of Australia is Thomson Reuter's flagship product published in 36 volumes. Eminent legal professionals contribute 330 titles in this product, with at least five titles to be published every month, both online and in print. In all, a minimum of 1000 pages in a final, publishable state. To fast-track typesetting, we adopted a Word-based workflow where the key legal references and elements are already enriched in the Word file. Upon updating, all the changes are accepted in Word and the file is converted to a print-ready PDF with a click of a button. That's thrice the speed of traditional typesetting!
How to win authors and influence editors.
A leading legal publisher in the United States showed hesitation in handing over a very sensitive part of their business to Newgen. From a pilot project of five books to 100 products in a short course of time, the client and we have come a long way together. There are many aspects to this fruitful relationship. For one, there's respect and diplomacy on our part in working with every author. Our response is quick, sensitive and nuanced. Our emails, for instance, don't follow a template but are tailored to the author at hand. Above all, we win their trust and deliver when it matters.
Arabic isn't all Greek to us.
The BCDR International Arbitration Review, the journal of the Bahrain Chamber for Dispute Resolution, is a biannual journal with contributions in English and Arabic. The main challenge, obviously, is the typesetting of the Arabic articles. At Newgen, our ability to incorporate changes speedily, our immaculate proofreading and quality checks pass muster in any language.
A curious side effect of COVID-19.
Foundations of Global Health and Human Rights was scheduled for release when the pandemic broke out. The authors were of the opinion that the book's subject area should reflect the new reality, and therefore content had to be updated. Moreover, the book had to be published before the US semester cycle. All this meant that Newgen rolled up its sleeves and got down to the task. We validated the changes carefully, streamlined the proofreading process and fast-tracked our production without compromise on quality. The end result: mission accomplished.
We do it all. Here's the proof.
Essays commemorating 50 years of legal education at UITM. Containing 14 select contributions on various aspects of Malaysian law, the book is worthy of its landmark timing. It's also a sterling example of Newgen's proficiency when it comes to publishing consultancy and project management, everything from cover design and legal editing to print and delivery – in a record time of two-and-a-half months.
Lessons from working with a high-profile author.
The Malaysian Guide to Advocacy by Fahri Azzat is an illuminating book for accomplished and novice lawyers alike. Newgen worked closely with the author and even collaborated in adding a new section and restructuring the book. Our agile project management ensured that the book was quickly commissioned and its special features stood out.
The Newgen Advantage
Smart platforms and tools to improve efficiency and productivity

Legal content specialists – an experienced and knowledgeable team of legal professionals

Customized workflow solutions – speed and efficiency

Complete understanding of all the legal publishing processes

Are you looking for legal publishing services?